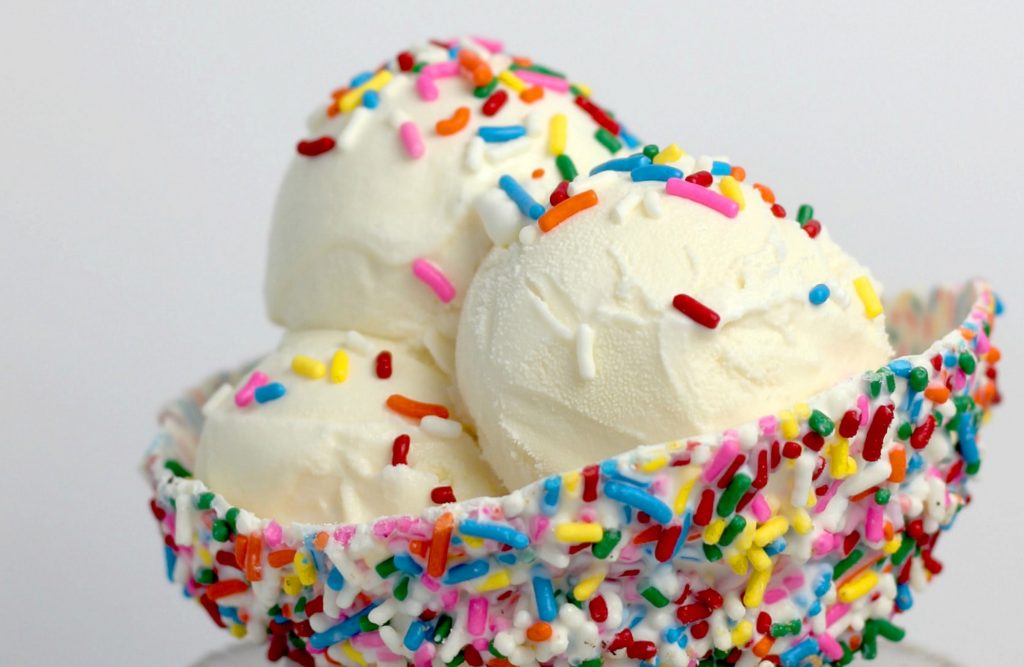 Activity Name: No-Churn Birthday Cake Ice Cream
Introduction: Ice Cream is a summer staple and an essential snack at any time. With this recipe, you can make some delicious ice cream without as much effort and you can even tailor it to a birthday theme for participants for a special activity.
Size: 3-4
Supplies: 2 cups heavy cream, 14 oz. sweetened condensed milk, 2 tsp. vanilla extract, sprinkles, food coloring, Pyrex, mixing bowls.
Objective:  Food safety and creativity.
Description: First, freeze a metal or glass baking pan for the ice cream to be stored in. Next, whip heavy cream and vanilla in a mixing bowl until "peaks" form. Add sweetened milk and gently fold it together in the bowl. Separate mix into different bowls for each color to be used and stir in food coloring thoroughly. Add ice cream to the cooled pan and use a spatula or spoon to mix the colors to satisfaction. Top with sprinkles and any other amenities before replacing in the freezer for 5-6 hours.
Image courtesy of unsplash.com!