The following is a list of items that we need to help make camp as successful as possible. Please help by either donating new or gently used items or by making a financial contribution designating what items you would like to purchase. Please mail contributions to P.O. Box 723, Platteville, WI 53818. For more information about making in-kind donations, please call 608-348-9689.
Thank You for your generosity!
Major Gifts
Tractor
Tents (all sizes)
Go-Pro Camera
*Wisconsin Badger Camp welcomes, cars, trucks, vans, RVs, boats, utility vehicles and other vehicle donations
Program Area Needs
Hand-crank ice cream makers
Ball pump
Pool toys
Sprinklers
Water guns
Dress up clothes/Costumes
Beeper balls
Blow up mattresses
Sensory toys
Flat Bedsheets (white)
Camping Needs
Cast iron skillets
Food coolers (48 qt. or larger)
Liquid coolers (5 gal)
Can openers
Spatulas
Tongs
Pot holders
Tarps
Off-Road wagons / carts
Infirmary Needs
Gloves (all sizes)
Ziplock bags (all sizes)
Sharpies
Med Cup Trays
Kitchen Needs
Food processor
Adaptive eating utensils
Large microwave bowls
Plastic plates, bowls, cups
Pyrex Serving Bowls
Clothing Protectors
Arts & Crafts Needs
White glue-all sizes
Paintbrushes
Tempera paint (in bulk)
Markers
Model Magic Clay
Tye Dye
New white 100% cotton T-shirts
Streamers
Modge Podge
Glitter (in bulk)
Maintenance & Facilities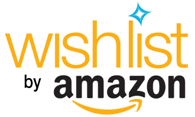 Wisconsin Badger Camp has a wish list on Amazon! Several of these needed items are just a click away.
Check out our Amazon wishlist here.
For more information about our Badger Camp wish list and other needed supplies, please contact please contact Logan Noe, Director of New Gifts, at 608-348-9689 or lnoe@badgercamp.org