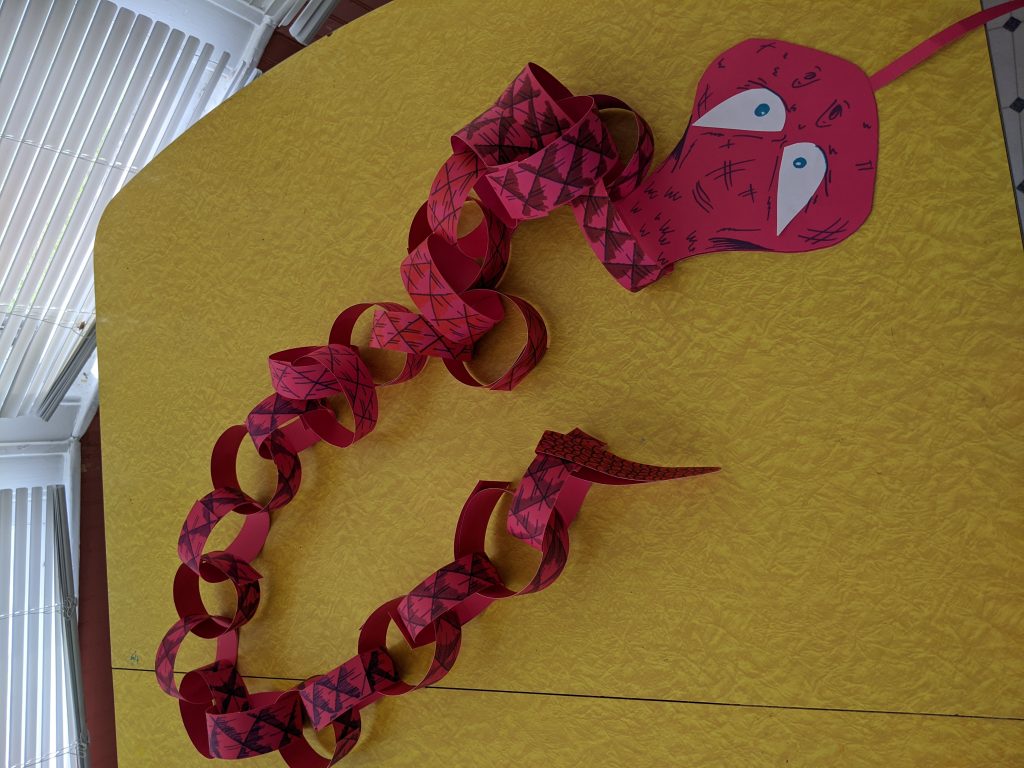 Activity Name: Paper Link Rattlesnake
Introduction: Summer camp crafts often look to nature, wild life and the camp experience for learning opportunities and a chance to better understand the natural world. In this activity, we can make a rendition of one of our many trail friends.
Size of Group: Any
Equipment: Construction Paper, markers, scissors and glue stick.
Objective: Project completion, teachable moments and education supplementary activity.
Description: Take construction paper and cut into long strips with scissors. Utilize a bright color for the snake's body. Use markers to draw designs on the strips to mimic snake scales or patterns. Glue strips together to make a chain link for the snake's body. Next, fold a piece of construction paper in half and cut out a triangular pattern to make the snake's head. Draw a nose, scales and any other details on the top (the more detailed the better). Next glue the head to the end of the chain link. Fold another piece of construction paper paper and cut out a smaller triangular piece to design as a rattle for the opposite end of the chain. Lastly, use white construction paper to cut out eyes and glue them to the snake's head.