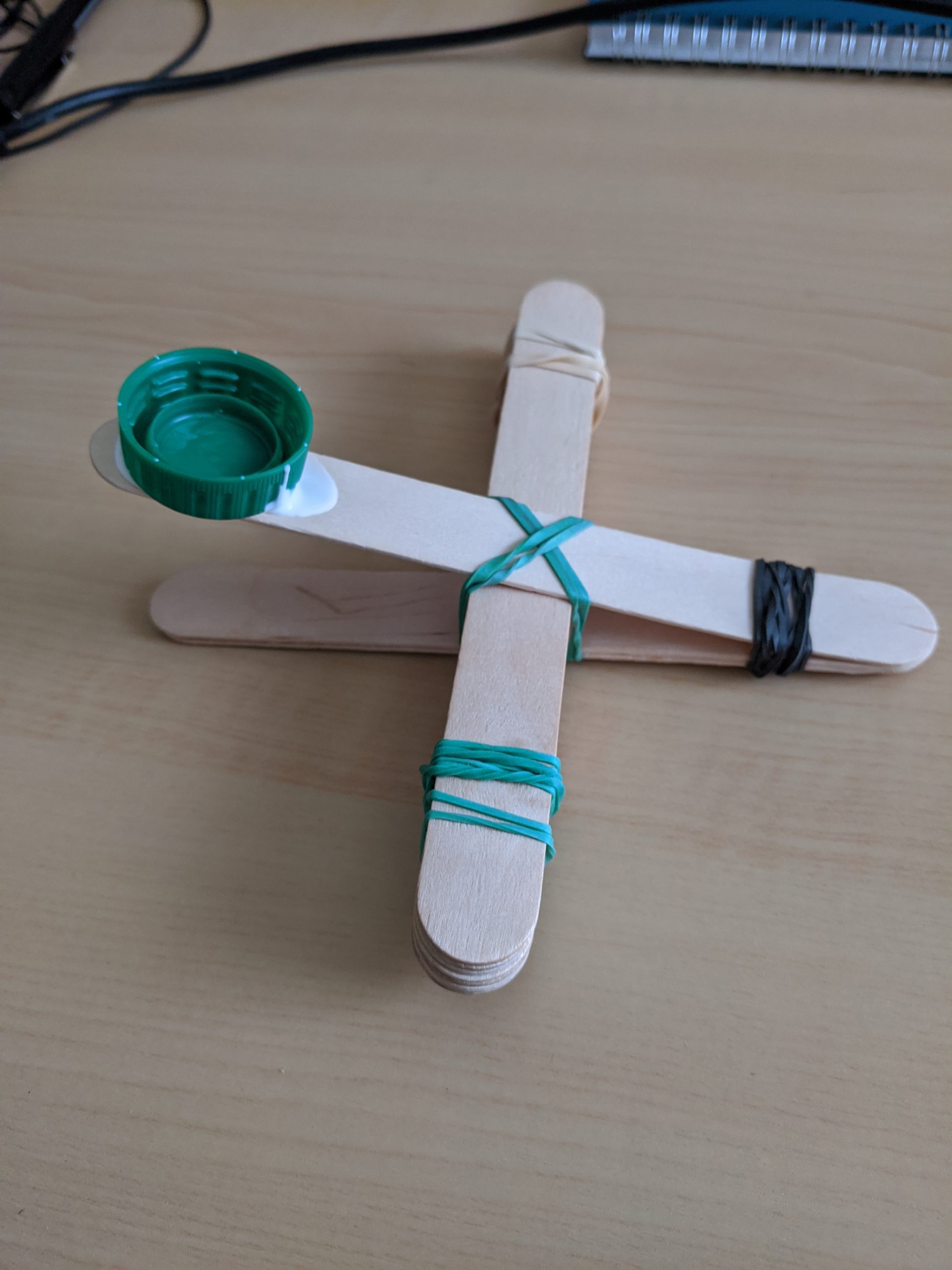 Activity Name: Dueling Catapults
Introduction: It's important to participate in competitive games and challenge yourself and others to better their skills. This is an activity that can stimulate both the creative and competitive instincts in participants to create an engaging experience.
Size: 2-4
Supplies: 4 #2 pencils, 4 18oz. plastic cups, cardboard, large paper clips, rubber bands, clear adhesive tape, 2 wooden rulers.
Objective: Competitive play, peer cooperation and teamwork, sportsmanship, building/construction.
Description: Each player or team tapes two cups upside down to the cardboard, then tapes one pencil across the tops of both cups. Next, a second pencil is taped to cross the front of both cups. For better results a tray of some sort should be taped to the end of the ruler. The ruler can then be taped across the middle of the top pencil. A rubber band can be looped over the bottom end of the ruler, then wrapped around the lower pencil, and then looped over the lower end of the ruler again to create a pulley. Use aluminum foil for ammunition. For the game, each player or team takes a turn moving their launcher a few inches on the designated battlefield and then gets one shot. Teams/players alternate turns until one is hit by the other or a certain number of points are reached.