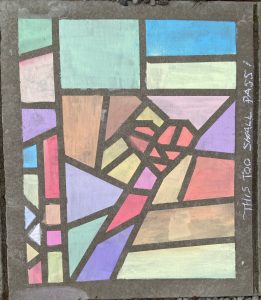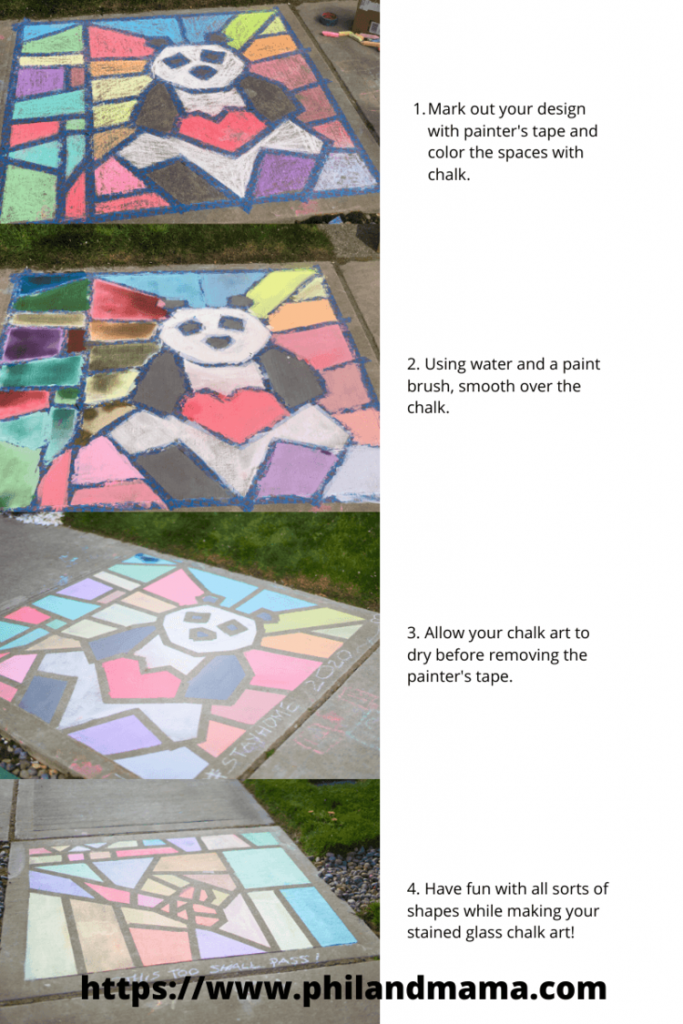 We have all drawn with chalk before and this isn't much different but this time we will create work of stained glass beauty with our chalk.
Size of Group: 1-any
Materials needed:
washable outdoor chalk- Bold Colors work best

a larger paintbrush and some water

any type of masking tape

a scissor (optional)
Outcome/Goal: This activity is great for helping to see if someone can count and identify and sort the shapes, name the colors they use, create a work of art, and work on fine and gross motor skills.
Directions:
First we need to lay the tape down in different shapes and sizes that all connect to each other. Starting with a "frame" works best and creating smaller shapes inside is the easiest. Think about some of the most beautiful stained glass windows you might have ever seen and all the different shapes that they consist of. Squares, triangles, rhomboids, rectangles, and other shapes should all be present and possibly work on identifying all of these within the design.
Once your tape is laid out, it is now time to color in all of your squares with different colors! Be sure to press hard and color in all the shapes. Once each shape is colored in, take your paintbrush, and get it damp. You don't want it to drip everywhere when you take it out of the water. Paint over each shape making sure not to mix colors unless that is a look you're going for.
Taking breaks during this activity might be good to stretch while someone is not usually used to crouching for so long.
Once done with the coloring and wetting of the chalk, you are now finished and it is time to remove the tape. Be sure to sound us some pictures of the masterpiece you just created!