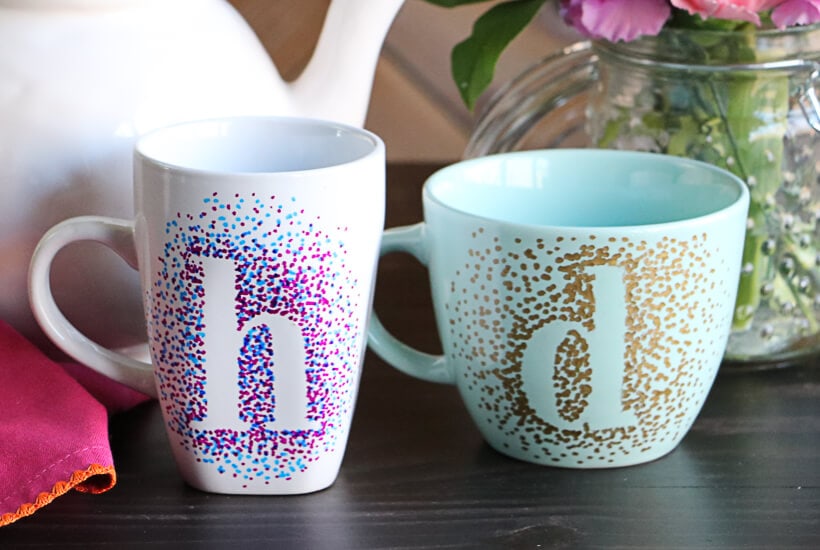 Every have a favorite coffee mug and wish everyone would stop taking it? Claim it by personalizing it!
Size of Group: 1-unlimited
Materials needed: Coffee Mug, Oil Based Sharpie's, Large letter stickers (From Walmart or craft shop).
Description: Basically all that is needed here is to apply whatever letters are needed for Initials and or someone's name on the mug. Then take the Sharpie and create dots all around the stickers until each edge is fully covered with color. Once done and the mug is dry, remove the stickers. Making sure your area is well ventilated – turn on your oven to 350. Set your mugs inside and let them bake for about 30 minutes. Once the 30 minutes is up, turn off the oven and let the mugs cool down inside the oven.When done, remove from oven. Wash and then of course, fill and enjoy with your favorite beverage to enjoy.